Investment priorities to scale primary care at the community level
GLOBAL collaboration TO ACCELERATE coordination and INVESTMENT


On September 10th important announcements were made, including additional national priorities from governments and the establishment of a Catalytic Fund.
ANNOUNCEMENTS OVERVIEW
1
Fully optimized community health platforms in the 15 roadmap countries could meaningfully bridge three gaps, including the POTENTIAL TO CLOSE THE GAP TO REACHING SDG 3 BY 50% ¹
2
14 COUNTRIES have established their national community health priorities that require action
3
There are 6 CROSS-COUNTRY INVESTMENT PRIORITIES
4
A CATALYTIC FUND will be ready to support national priorities
5
There will be another institutionalizing community health conference in March 2020 (ICHC 2020 ²)
6
The Roadmap process will be on-going and led through a SECRETARIAT; it will also share progress across the 15 countries
1 Under-5 mortality, 2 Institutionalizing Community Health Conference 
WHAT IS Community Health?
Community health is a critical part of the primary care continuum to address people's health needs. Community health can be defined in many ways, but for the purposes of this roadmap, it includes:
Health promotion and service delivery activities that occur primarily outside of a health facility

Both supply of and demand for health care, including activities that community members undertake as agents of their own health

Community health workers (CHWs) as one, but not the only, delivery channel

Delivery through public, NGO, and private sectors

Linkages to a broader multi-sectoral community system
Throughout this roadmap process, national governments and their key partners will define the most critical actors in community-level primary health care systems and their roles in achieving outcomes.
Why Community Health?
Extending preventive, promotive, and curative health services into communities is a critical aspect of ensuring access to high-quality primary care. Community health efforts can also provide a cost-effective platform to countries pursuing universal health coverage, especially given the potential to address multiple health needs with integrated community-level approaches.
Despite growing momentum and country-level progress, community health programs are massively underfunded. For example, scaling community health worker programs in Sub-Saharan Africa would require an additional $2B annually. Where funding does exist, it is often fragmented and uncoordinated, with little alignment to national strategies. This can lead to fractured approaches, insufficient community ownership, and poor integration with the rest of the primary health care system.
This is an especially important moment to act on community health, building on the country commitment and global partner alignment around primary health care surrounding the 40th anniversary of the Alma-Ata Declaration.
Strong, sustainable health systems promote, protect, and expand access to health at scale.
In order to achieve this vision, partners are working with Ministries of Health across multiple countries to develop this investment Roadmap. The Roadmap will elevate national community health priorities and create a common agenda for investments in community health to strengthen primary health care. The Roadmap is a living document, and will be continually updated as national priorities change and progress is achieved. We invite you to the join the process.
"The global visibility of our priorities is critical for us. We need partners both at the country-level and globally to understand them. We value the opportunity to actively present this Roadmap."
– Ministry of Health, Malawi
The Roadmap process has been guided by a Steering Committee that includes representatives from USAID, UNICEF, The Rockefeller Foundation, the Community Health Acceleration Partnership hosted by WHO Ambassador for Global Strategy, the World Bank and the Bill & Melinda Gates Foundation.
Estimating the impact potential of fully optimized community health platforms in fifteen countries of the Roadmap
The Roadmap aims to elevate national priorities and create a common agenda for investments in community health to strengthen primary health care, which could yield a triple impact:
Bridging the gap in survival, by accelerating mortality reductions to achieve SDG 3.1 and SDG 3.2

Bridging the gap of equitable access, by extending the healthcare system to where people face the biggest barriers to access

Bridging the gap in thriving, by ensuring equal opportunities for all to thrive
So far, fifteen countries have been selected for initial inclusion in the Roadmap. Linked with the Roadmap's activities to collaborate with the Ministry of Health and key partners in these countries to define national community health priorities, we began an effort to describe and quantify, where possible, the triple impact of all fifteen Roadmap countries having fully optimized community health platforms as part of primary health care (Figure 1).
In particular, we used the Lives Saved Tool (LiST) to project the potential impact on bridging the gap in survival. The total number of lives saved is estimated to be ~550,000 between 2020 and 2030 across the fifteen countries from fully optimized community health platforms1. Figure 2 shows the estimates by country.
These results could serve two purposes:
As the numeric anchoring point for describing the full impact potential on lives saved across all fifteen initial Roadmap countries

As "draft zero" for revision in consultation with the Ministry of Health of each Roadmap country to develop more precise estimates based on country-specific assumptions (such as coverage targets and community health intervention package). The Roadmap is making catalytic funding available to support countries interested in conducting this analysis, aiming for an initial wave of countries to complete the analysis by ICHC2020.
1 For this exercise, we defined "fully optimized community health platforms" as being able to effectively implement a comprehensive package of interventions at the community level and achieving at least 90% population-level coverage of each intervention by 2030. This comprehensive package of interventions was defined based on a review of literature and national policy and strategy documents from the fifteen Roadmap countries that specified a list of interventions to be implemented at the community level. A full summary the methodology used for the LiST-based analysis can be found in the Appendix.
2 Lives saved from reducing unmet need for family planning is not included in this analysis. This decision is mainly due to the challenge of defining a specific share of unmet need addressed (e.g., 90%) associated with community-level service delivery vis-à-vis other parts of the healthcare system. While the effective provision of several contraception methods at the community level is well demonstrated, the rest of the health care system (especially primary care level) is also essential to ensuring the opportunity for women to obtain a method that suits their needs.
3 The "gap closure effect" for a given mortality indicator is the estimated mortality rate reduction in 2030 attributed to fully optimized CH platforms relative to the total projected gap in 2030 between following the current trajectory and the SDG target.
4 In addition, the projected "gap closure effect" for neonatal mortality is 23%
5 Population across the fifteen Roadmap countries
You can find more about the methodology here.
National Investment Priorities
In consultation with UNICEF and USAID country teams – countries led this process by engaging with community-health partners and stakeholders to arrive at the most pressing priorities to be implemented over the next three-to-five years.

A rigorous methodology measuring feasibility, scale of impact and strength of governance applied to 58 countries yielded the 15 Roadmap countries*.

Examples of the national priorities among the Roadmap countries include the following:
Close the human-resources gap;

Identify sustainable financing sources for community health;

Develop comprehensive community-health strategy;

Improve technology infrastructure to enhance communication;

Increase supplies and commodities at community level;

Harmonize data reporting for community health; and

Construct health posts
Click on a country in the list to learn more about the national community health priorities identified so far.
* India opted-out of the Roadmap process and in its place, Kenya was added.
Cross-Cutting Investment Priorities
In addition to national priorities, in-country and global stakeholders identified a set of priorities that can strengthen community health systems across countries. Cross-country investments are open resources such as toolkits, checklists, guides, convenings, new technical assistance programs, new analyses and research.

Building on the national priorities and other expert consultations, the Roadmap has identified six cross-country investment priorities:
Financing:
Mobilize funding for CH/PHC, including sustainable domestic financing
Fragmentation:
Reduce fragmentation by integrating community health into national system in particular in areas of human resources, supply chain, and information systems
Optimization:
Optimize the quality of design and implementation of CH programs

Future fit:
Identify design options for future CH/PHC systems
Performance management:
Enhance performance management systems for CH
High-level commitment:
Foster high-level political commitment to community health, in line with existing movements to achieve SDG 3
For each of the investment priorities, the Roadmap defined a desired end-state any investments should lead to as well as a list of example investments that can be considered to achieve this investment objective.
Investments in each priority area have to build on existing investments and on-going work. Examples can be found here.
Please click here for the methodology for each of the six investment priorities as well as detailed descriptions of each of the six investment priorities, as well as more detailed landscaping of on-going work to be built upon.
Community health more broadly will continue to be a critical building block for achieving Primary Health Care (PHC), Universal Health Coverage (UHC) and the Sustainable Development Goals (SDGs) from now until 2030 and beyond.

This Roadmap serves as an important guide and first step to aligning investments towards key national priorities as put forth by national governments. It is our collective responsibility to deliver on this agenda, for which work has only just begun.

The focus of a newly established Roadmap Secretariat, starting in October 2019, will include:
In order to ensure implementation of the Roadmap a Secretariat will be established. The Secretariat will at maximum have 3 FTE to fulfill these functions and report to a continued Steering Committee (which will be same as the one governing the Catalytic Fund).
The Roadmap supports government-led efforts to scale and optimize CH platforms in three ways: i) collaborating with countries to highlight national priorities, ii) channeling more and aligned investments to countries toward executing national priorities, and iii) accelerating cross-cutting investments in support of country progress. These efforts in turn contribute to the strengthening of community health system levers in each country, which ultimately leads to the "triple impact" – bridging of the gaps on survival, equity and thriving.
Going forward, to keep a pulse on the Roadmap's progress, there will be annual monitoring and sharing of a set of indicators focused on the Roadmap's core activities (e.g., the quality and quantity of technical assistance in support of national priorities) and changes to in-country community health system levers that these activities aim to directly impact (e.g., existence of clear roles and responsibility for CH in MoH). The CH Roadmap Secretariat will carry out this annual information monitoring, in consultation with governments and their partners.
In addition, the Roadmap will commission in-depth impact analysis by researchers every 3-4 years, to help quantify the contribution of community health platforms toward closing of the three gaps.
A Catalytic Fund is being established to support governments with funding for national priorities that call for relatively modest support to activate progress toward the achievement of community health objectives. Often it seems these smaller amounts, e.g., $50,000 for a feasibility study on data integration, are not as easily available to Ministries of Health as part of larger funding mechanisms. In order to address such priorities – which could also be called "mini-projects," given size and scope the Catalytic Fund is being established.
More specifically, the value proposition of the Catalytic Fund is two-fold:
Financing: Where no other options for funding exist, serve as a financing mechanism to country governments and provide grant or in-kind support for innovative projects to strengthen the community health system and support country commitments as outlined in Roadmap.
Transparency: Offer greater transparency to countries on support options for these projects, e.g., experts to shape projects, technical assistance providers, consultant rosters, other technical assistance mechanisms, etc., while also supporting the alignment of stakeholder activities, e.g. could be seen as a well-structured database or even a marketplace for country support.

In line with the aspiration for the Catalytic Fund to be nimble, the instrument will support Ministries of Health with: (a) activity-based grants; or (b) contracting on behalf of a Ministry with a third party for a specific activity. The Catalytic Fund would fill gaps not met by existing resources.

The Catalytic Fund will be operational from February 2020 onwards. With the budgeted amount for the Catalytic Fund and the Roadmap Secretariat, the aim is to support around 30 mini-projects for governments in 2020 and 2021.

Examples of national priorities that could be supported through the Catalytic Fund
Development of community health investment framework to mobilize resources

Conduct a detailed partner mapping to support financing

Harmonize data reporting for community health system and integrate all data into DHIS2 –

Advocacy and Coordination
In line with the overall aim of the Roadmap on-going advocacy for Community Health, and resource mobilization against the defined priorities will remain a key focus of the work moving forward.
The Secretariat will established post from October 2019 onwards. It is envisioned to fulfil the following functions:
Oversight of Catalytic Fund: Evaluation of applications, efficient distribution of funds, monitoring of progress

Engagement with governments on national priorities and scale-up work: Updates to country profiles and national priorities; Facilitation of donor conversations with countries; Tracking of progress across countries

Global Advocacy and resource mobilization for countries: Promotion of community health in context of SDG 3 – UHC - PHC, Presentation of national priorities in global meetings, Facilitations of donor meetings
The Secretariat will at maximum have 3 FTE to fulfill these functions and report to a continued Steering Committee (which will be same as the one governing the Catalytic Fund).
The Roadmap is on-going. We invite you to join us in this ongoing process and commit to supporting community health more effectively.

Only insofar as countries, practitioners, partners and donors continuously access the Roadmap as a resource for direct investment and/or engagement will its true value be realized. To this end, governments, NGOs, private-sector entities and individuals interested in benefiting from or contributing to the Roadmap's ongoing development, the following avenues exist:
Identify opportunities to support the national and cross-country priorities outlined in the Roadmap (i.e. fund governments directly or local implementing partners in alignment with the government)

Invest in the Catalytic Fund, which will directly and immediately support national priorities

Explore ways to fund community health more effectively (e.g., increasing transparency, coordination, etc.)

Continue to commit to making community health a national priority within PHC and health system strengthening strategies

Call on the Roadmap Secretariat to help you elevate national priorities for community health on the global stage

Champion the integration of community health in existing global health agendas

Support national governments in-country in the priorities outlined

Highlight actions your organization has taken and will take to support the Roadmap's goals

In all of the above, the Community Health Roadmap Secretariat stands available to facilitate involvement and provide ongoing updates. Please contact the Secretariat at admin@communityhealthroadmap.org.
Spotlight: What does this look like in practice?
Harmonization in Ethiopia
In 2012, the government of Ethiopia and development partners worked together to align resources behind the country's national community health strategy and Health Extension Program (HEP).
Today, all community health funding flows through government ministries to HEP, or through partner programs that align with national priorities. The HEP is widely credited with greatly improving Ethiopia's health outcomes - the country has seen a 2x increase in immunization rates, 2.5x increase in contraceptive prevalence, and 10x increase in skilled attendants at birth since its inception.

Ethiopia's success story highlights the power behind supporting national priorities, and the real impact we can see on community health as a result.*
Integrating Community Health collaboration
USAID, UNICEF, and the Bill and Melinda Gates Foundation developed a Memorandum of Understanding to collaborate on a set of jointly defined investment priorities that advance frontline delivery of primary health care and community engagement in health systems. The Integrating Community Health collaboration focuses on partnerships; measurement, learning, evaluation, and accountability; and, advocacy and pathways to scale. The collaboration provides catalytic support to 7 countries, the Institutionalizing Community Health Conference (2017 and 2019), a community of practice for south to south learning and agenda setting; and the development of national and global public goods focusing on metrics, evidence and advocacy.
The partnership, which is an important step toward stronger coordination between donors and partners across countries, represents action to collaboratively support community health.
The repository of resources is being updated on an ongoing basis. If you have something to add to the list, please contact us at admin@communityhealthroadmap.org.
COMMUNITY
HEALTH
PRINCIPLES
Policies, guidelines and frameworks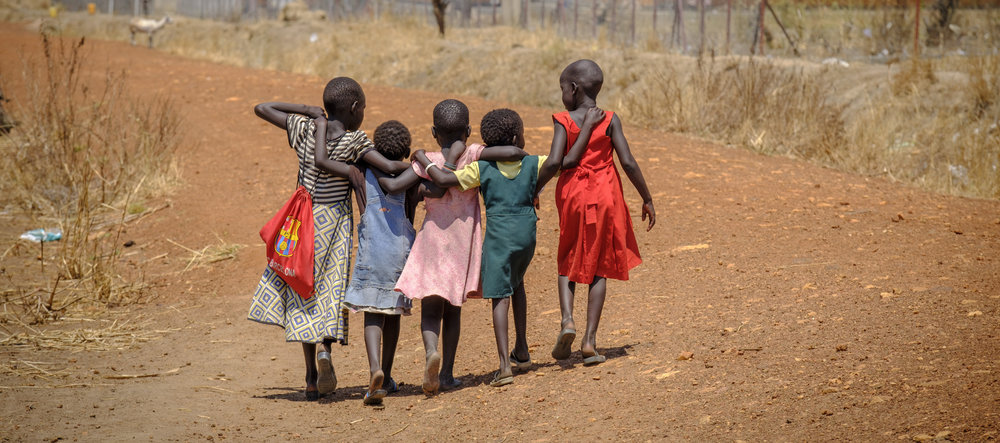 With thanks to the many funders, partners, and other experts who have provided input so far.